Enhorabuena a los compañeros de MH por esta estupenda oportunidad que les brinda tele5.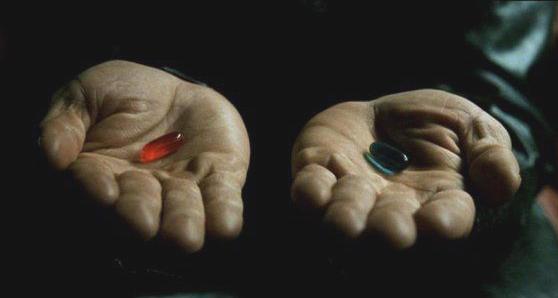 "This is your last chance…………. You take the blue pill and the story ends. You wake in your bed and believe whatever you want to believe. You take the red pill and you stay in Wonderland and I show you how deep the rabbit-hole goes"
Artículo publicado en el blog: www.diariodeunhacker.com
MundoHacker vuelve a dar un salto cualitativo, como lo hizo hace ya casi un año pasando de formato radio a formato TV online gracias a GlobbTV. En esta ocasión, la gran novedad es que la conocida cadena Tele 5 ha apostado por su formato, decidiendo incluir cuatro programas piloto como nueva sección en el clásico programa NoSoloMúsica. Estos cuatro capítulos fueron grabados el mes pasado en unos estudios de televisión en la ciudad de la Tele en Madrid, con un despliegue de medios y profesionales nunca vistos hasta ahora (por nosotros, claro).
NOSOLOMUSICATelecinco ha apostado por este programa que ha demostrado sobradamente el éxito que ha ido cosechando, mediante las visitas y descargas de cada uno de sus capítulos tanto en su primera versión en radio, como ahora en GlobbTV. Este paso de televisión online a la televisión broadcast, se prevee complicado, ya que en un comienzo, su horario de emisión es algo duro (madrugada del domingo al lunes a las 4:00), aunque para los que lo deseen se colgará también online. Sin embargo, si esta apuesta funcionara (que así lo espero) y aumentará algo la audiencia de este programa (gracias a vuestra colaboración) quizás podríamos lograr que el programa pasara a un horario de mayor audiencia y menos complicado para los trabajadores.
El formato del programa seguirá siendo muy parecido, pero como suele pasar en la televisión, se reduce significativamente el tiempo de cada una de las secciones. Sin embargo, se ha creado un estudio físico, que no virtual, que supera las ampliamente expectativas que nos planteamos en un principio.
No olvidéis que el estreno oficial será el 8 de agosto a las 4:00 (hora de Madrid) y posteriormente todos los lunes de agosto. Apoyadnos en vuestros blogs y redes sociales, como ya lo habéis hecho hasta ahora.